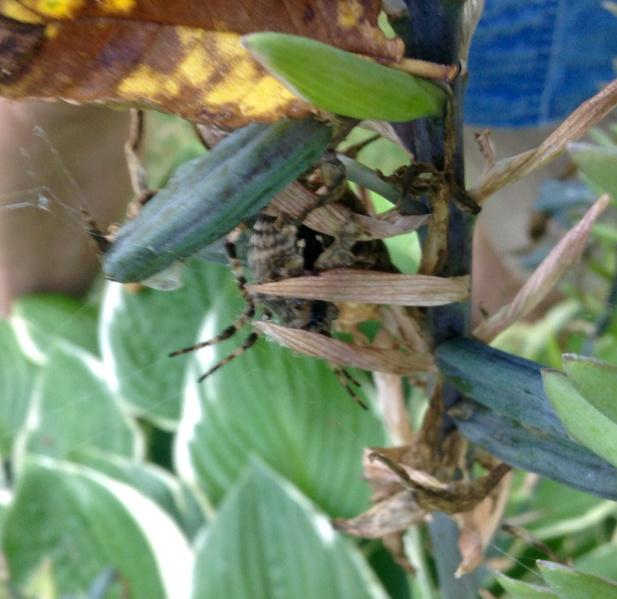 Marquise in her lair,
Toes on the fateful strings to
Precarious life.
The story so far…
Patient Marquise (September 5)
Her colours unfurled,
Our patient Marquise
awaits a sumptuous feast.
Upstart Princess (September 3)
Radical design,
More a net than a web, by
an Upstart Princess.
New queen emerges,
Staking territorial
Claims. Who will prevail?
Only strands remain.
End of an empire, or start
Of new adventure?
Spider on your web,
Empress of a tiny realm.
Predator or prey?